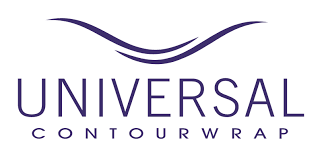 The Classic treatment of Universal Contour Wrap is the "scientifically proven" centimetre loss treatment applied in thousands of beauty salons worldwide.
With an average loss of 25 to 35 centimetres after the first treatment and about 64 centimetres after 3 sessions, it is no wonder that it is a "hit" among both clients and professionals.
Why choose Universal Contour Wrap

?
Low start-up costs and a certain profit margin will quickly secure your income.
Very reliable formula with scientifically proven results.
No "hidden" costs: special equipment or showers are unnecessary.
Easy to learn and put into practice (training is included in the package).
It practically sells itself: the combination of marketing support and local PR assistance ensures an influx of customers.
A file of satisfied customers who come back for repeat treatments.
Access to a wide range of marketing materials that will help you promote UCW in your salon.
The guaranteed 15 cm is an effective marketing argument, which generates new customers through the following promises:
The customer is guaranteed to lose at least 15 cm after the first treatment, otherwise he does not pay anything and these 15 cm will remain absent for at least 30 days, otherwise he will receive a free Classic treatment (the post-treatment instructions must be followed, however).
You can offer this guarantee without any mistrust: research at the University of Westminster has shown that the treatment always results in the immediate loss of centimetres for all the people tested (over 1500) after a 2-hour treatment.
Classic Elite is a Universal Contour Wrap treatment that combines the classic centimetre loss treatment with muscle strengthening and sculpting in one treatment! Classic Elite offers the same guarantees as UCW Classic but with additional benefits!
Thanks to the new "UCW Chrysalis" device, which combines electrical muscle stimulation and heat, the Classic Elite treatment offers better centimetre loss in a shorter time.
This improves the cost-effectiveness per treatment and the time available for other customers.
The client can enjoy an intense relaxation treatment with maximum detoxification and rapid centimetre loss.
The UCW Classic Apres Care range is a result-oriented product line created to complement the professional treatment of Universal Contour Wrap Classic.
The best ingredients in this range have been carefully selected to maximise the effects of the professional centimetre loss treatment.
The After Care range has been designed to beautify and provide a sense of well-being, thanks to healthy, firm, soft and rejuvenated skin. Thanks to the remarkable display and promotional material, such as stamps and loyalty cards, the Apres Care range will help you to increase your benefit with each treatment. These products can also be used between two wraps.
For more details, please contact us via info@puracos.com.