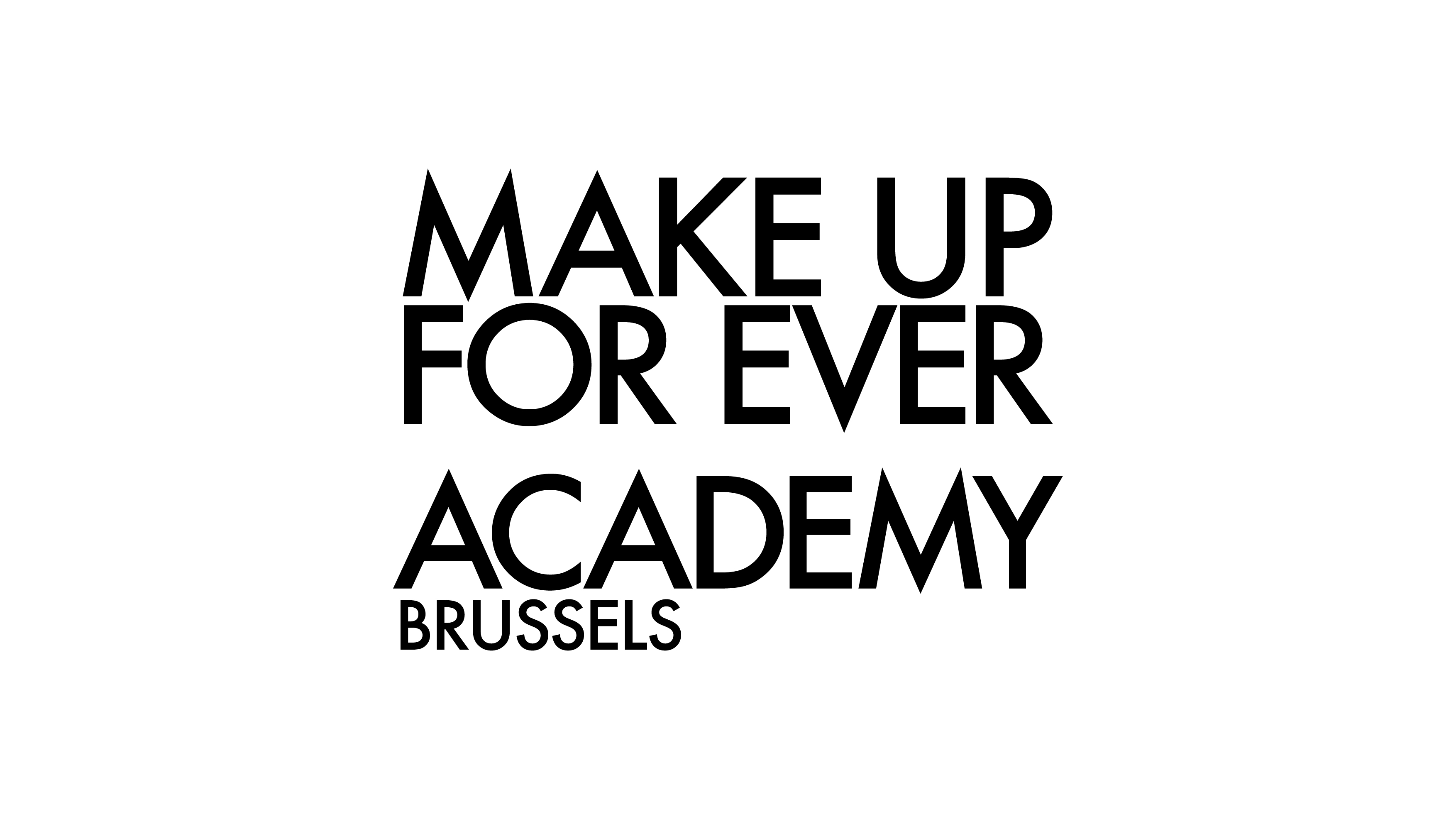 Dany Sanz founded and created the professional brand and opened internationally renowned MAKE UP FOR EVER Academies all over the world. In 2005 Dany Sanz and Ria Nijssen opened the Brussels MAKE UP FOR EVER Academy. Where people from all over the world join to learn and develop their make-up skills. MAKE UP FOR EVER Academy is located in the creative center of Brussels on the MONT DES ARTS/KUNSTBERG and this is where is we welcome hundreds of upcoming makeup artists every year.
CREATE, EDUCATE, ELEVATE that is the mission of MAKE UP FOR EVER Academy – To train students to reveal their artistic sensitivity and acquire the necessary make-up techniques to become a professional make-up artist. MAKE UP FOR EVER Academy Brussels delivers a unique way of teaching that is made up of demonstrations, theory lessons, supervised practice, creative challenges, and photo shoots with professional photographers.
ACADEMY GUARANTEE OF EXCELLENCE

:
Choosing a MASTER PROGRAM at the MAKE UP FOR EVER ACADEMY, gives you the knowledge and skills that good makeup artists need. A true international reference among professionals, the Academy's teaching is widely renowned.
Learn professional makeup techniques, benefit from our expertise in beauty, fashion, stage & artistic (body painting). The Academy's MASTER PROGRAM is the Make-up Artist education you need when you aspire to become a highly qualified professional in the industry. After this course you will be able to work with the best photographers, stylists, fashion shows, etc in the world of make-up: beauty, television, theater and movie.
Are you passionate about make-up and you could see yourself working for a luxury brand in the future? Or you could see yourself working as a freelancer in beauty, TV, cinema and/or the artistic world?
After one of our intense MASTER PROGRAMS you will know know exactly what the role of a make-up artist is in different branches.
With your MAKE UP FOR EVER ACADEMY certificate you are set to work with specialist in the tv and film industry but you are also eligible to work with photographers and stylist during photoshoots or fashion shows. Developing your own business and becoming a self employed is defintely an option!